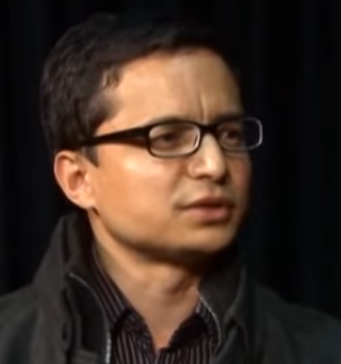 Subhash Ram Prajapati (born January 22, 1980) – Nepalese ethnomusicologist, documentary filmmaker, author
Watch Prajapati's video of Nepalese Newari drummers here
---
Arkady Gaidar (born January 22, 1904) – Russian writer, children's stories – Timur and His Gang (1940)
Read a GoodReads biography of Arkady Gaidar
Read about two of Gaidar's children's stories in
"7 Children's Stories That Shaped the Soviet Era"
Chuk and Gek
Written in 1939 by Arkady Gaidar, Chuk and Gek was a classic Christmas story – only it happened on the New Year's Eve, since any religion was abolished in the USSR. Two boys, Chuk and Gek, together with their mother come from Moscow to Siberian taiga to visit their father, who's been sent there on a geological expedition. After a long and eventful journey, the boys and their mother arrive at the research camp, only to discover that the entire team – the father included – have gone on a ten-day trip to the mountains, leaving them to survive in the wilderness on their own with the few supplies they have on them.
Timur and His Squad
No other book can surpass the impact made by Arkady Gaidar's Timur and His Squad – the story of a 'good gang' led by young Timur, that inspired the 'Timur movement' all over Soviet Russia and other socialist states. The story follows a 13-year-old daughter of the Red Army Colonel named Zhenya, who together with her older sister Olga come for the summer to the family dacha, a country house. Soon Zhenya meets Timur, a noble and brave leader of a mysterious organization. Timur's Squad, comprising several dozen teenage boys, secretly help seniors, minors and families of the Red Army officers and soldiers. The book has everything that makes an ultimate YA hit: adventures, teen romance and a happy ending. After the book and an eponymous movie release, the Timur movement spread all over the Soviet Union.
Watch the 1940 Soviet film Timur and his Squad (Russian language)
https://www.youtube.com/watch?v=yvP7HsUzmA0
---
---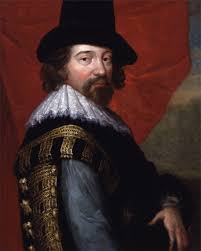 Francis Bacon (born January 22, 1561) – British philosopher – The New Atlantis (1626)
Read about Bacon's philosophy here
---