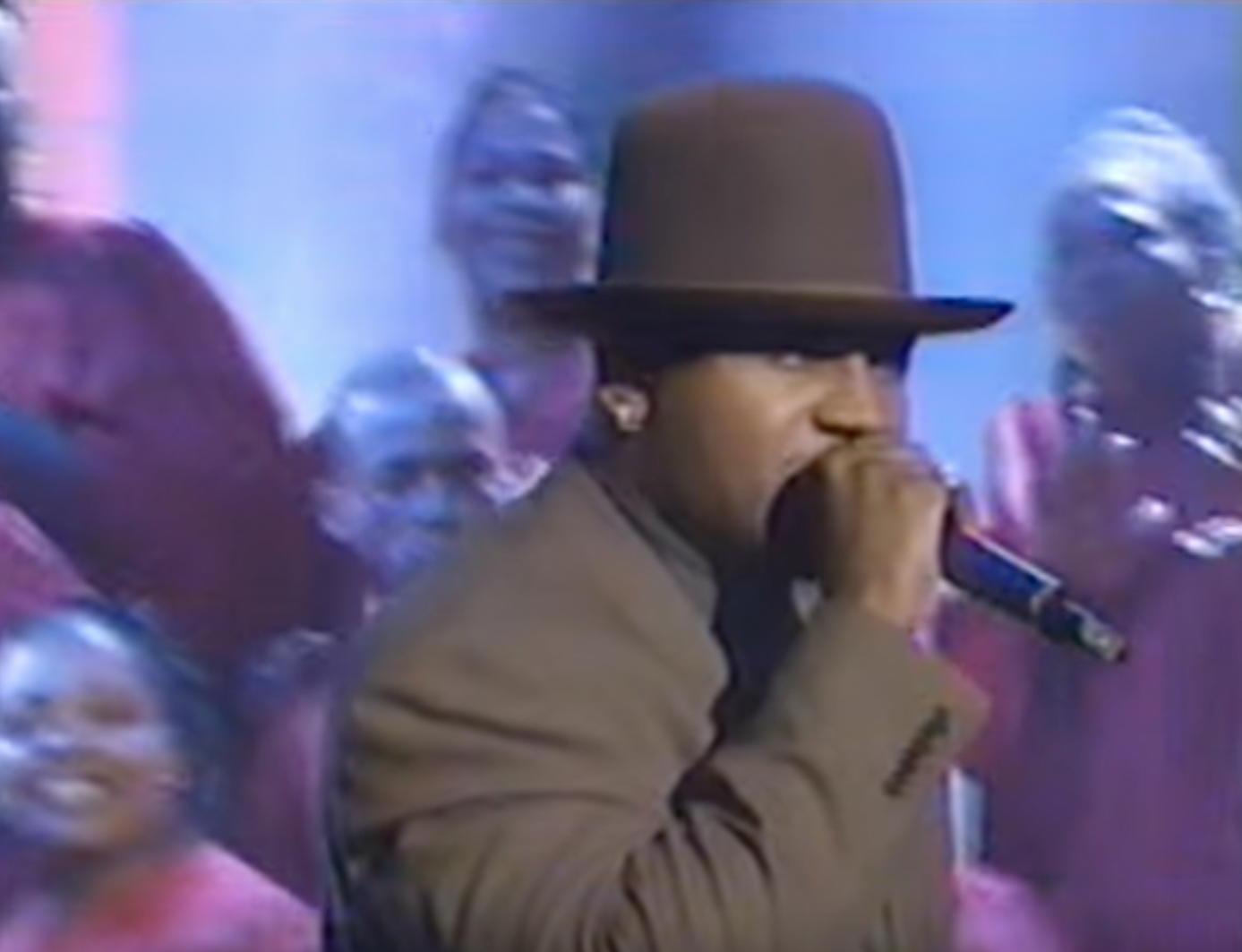 LL Cool Jay (James Todd Smith) (born January 14, 1968) – U.S. rapper, songwriter – "Father"
Second verse and chorus of "Father"
Moms got tired of the beatings said, "Yo, we got to go"
Packed up her bags we bounced out the do'
She said, "I ain't takin these whippin's no mo'
I wanna live to see my little Todd grow"
I remember tear drops on my pops face
Lookin down at me standin on the staircase
Handsome brother with a smooth goatee
Makes me wonder why he act so ugly, you feelin me? (I'm feelin you)
[Chorus: LL Cool J and singers]
(all I ever wanted) All I ever wanted
(all I ever needed) All I ever needed
(was a father) was a father
(that's all) That's all!
(all I ever wanted) All I ever wanted
(all I ever needed) All I ever needed…
was a father
LL Cool Jay performs "Father" live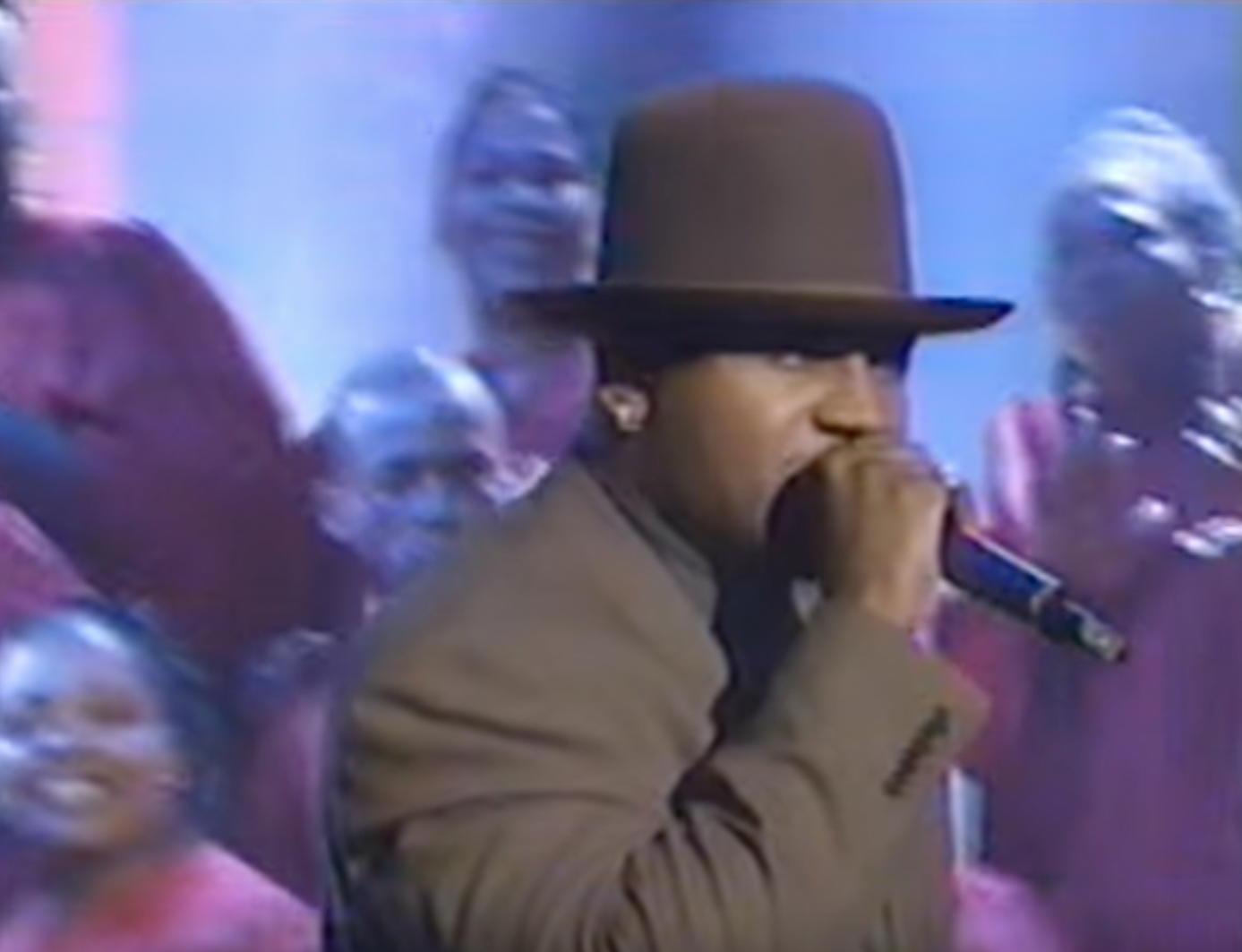 https://www.youtube.com/watch?v=NCu1qooCI9A
---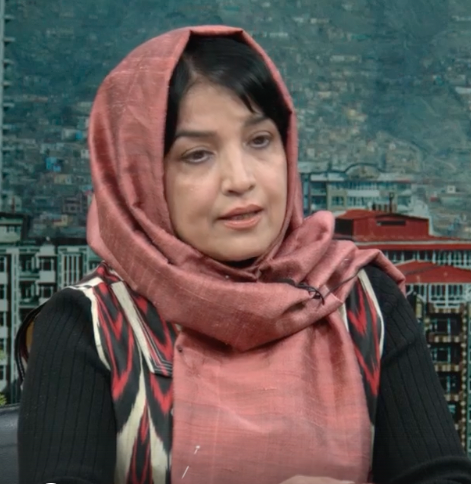 Khaleda Froagh ( خالده فروغ also spelled Frough or Forough or Feroogh) (born January 14, 1973) Afghani poet, writer
Read the poem "Wicked Blasphemy" by Khaleda Froagh
https://afghanmagazine.com/post/186316500649/the-dark-blasphemy
About Khaleda Frough خالده فروغ
Here is Khaleda Frough in her own words from her book The Fate of the Hands of the Generation of the Light.
I was born in Kabul on January 14, 1973. Since my birth, my ears have never been empty of poems because my mother enjoyed poetry and sometimes wrote her verses.
In the beginning, I borrowed from my mother's library the Koran, Hafiz's collection of poems, Saadi's Golestan, and the sonnets of Bedil. My father had a generous character. I loved him. When I was in elementary school, in my adolescent mind, no one was stronger than my father, he was a champion, and no one could defeat him.
I graduated from Lycee Mariam. I graduated from the school of literature from Kabul University. In 1994 I produced Dari programs at Radio Television Kabul. Now I'm a managing director of Sadaf, a seasonal woman's journal.
Visit Khaleda Froagh's Facebook page (in Dari/Farsi) here
Khaleda Froagh's Wikipedia page (Dari/Farsi)
https://fa.m.wikipedia.org/wiki/خالده_فروغ
Khaleda Forough (born 1351 in Kabul) is an Afghan poet, professor at the Faculty of Language and Literature of Kabul University and a member of the Afghan Pen Association. [1] [2]
Forough is one of the most important contemporary female poets in Afghanistan. Critics such as Mohammad Kazem Kazemi and Mahboubeh Ebrahimi believe that she shows a masculine point of view in her poetry, and the influence of contemporary poetry masters, especially "Wasef Bakhtari" can be seen in her poems. [3] [4] The ghazal style is one of the characteristics of Forough's poetry. [5] But Forough rejects the duality of feminine and masculine poetry and believes that the poet's gender has no effect on poetic feelings and emotions. [6]
One of Khaleda Froagh's poems
کوچه ها خالی‌ستند و انتظار آشفته است
مغز ساعت سکته کرده روزگار آشفته است
شعرهایش زرد و خاکی می‌رسند و سبز نه
سال، سالِ مردن و ذهن بهار آشفته است
بادهای ناموافق ناموافق می‌وزند
رنگ و روی برگ‌ها رفته و سار آشفته است
«چون بسی ابلیس آدم روی» طوفش می‌زدند
کعبه خود را بسته است و بی‌شمار آشفته است
تا خبر را خوانده که فردا قیامت می‌شود
خاک، نبضش می زند، خواب مزار آشفته است
دست کی وضعیت قلب مرا برهم زده؟
که زمینم که زمینم، در مدار آشفته است
ماهِ من لبریز تنهایی، نگاه تو کجاست؟
این پیاله، این منِ شب‌زنده‌دار آشفته است
تو نمی‌آیی که خورشیدی شود تقویم من
بی‌قرارم، بی‌قرار، این بی‌قرار آشفته است
|| خالده فروغ ||
کوچه ها خالی‌ستند و انتظار آشفته است
The streets are empty and expecting chaos
مغز ساعت سکته کرده روزگار آشفته است
In these wild times the brain has a stroke
شعرهایش زرد و خاکی می‌رسند و سبز نه
His poems are yellow and earthy, not green
سال، سالِ مردن و ذهن بهار آشفته است
This year is the year of death and the mind of spring is distressed
بادهای ناموافق ناموافق می‌وزند
Dissenting winds are blowing
رنگ و روی برگ‌ها رفته و سار آشفته است
The color on the leaves is gone and the starling is agitated
«چون بسی ابلیس آدم روی» طوفش می‌زدند
"Because there are so many devils in Adam."
کعبه خود را بسته است و بی‌شمار آشفته است
The Kaaba has closed and is in turmoil
تا خبر را خوانده که فردا قیامت می‌شود
Reading the news that tomorrow will be Judgment Day
خاک، نبضش می زند، خواب مزار آشفته است
The soil trembles, the sleeping tomb is disturbed
دست کی وضعیت قلب مرا برهم زده؟
Whose hand has broken my heart?
که زمینم که زمینم، در مدار آشفته است
So that my earth, my earth, is in a turbulent orbit
ماهِ من لبریز تنهایی، نگاه تو کجاست؟
My moon is full of loneliness, where is your gaze?
این پیاله، این منِ شب‌زنده‌دار آشفته است
This cup, my night is in turmoil
تو نمی‌آیی که خورشیدی شود تقویم من
You will not come to shine a sun on my calendar
ی‌قرارم، بی‌قرار، این بی‌قرار آشفته است
restless, restless, chaotically restless.
|| خالده فروغ ||
by Khalida Froagh
Khaleda Froagh at a poetry night in 2013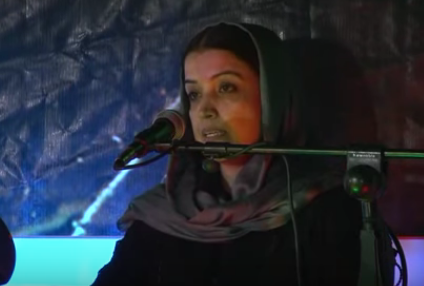 here
---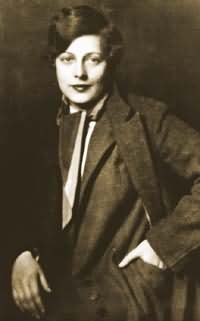 Emily (Mickey) Hahn (born January 14, 1905) – U.S. journalist, adventure writer, feminist
---
Albert Schweitzer (born January 14, 1875) – Swiss medical missionary, humanitarian – On the Edge of the Primeval Forest (1924)
Read about Albert Schweitzer here and here
Read an alternative viewpoint on Albert Schweitzer at the
African Insights blog
I came across a book entitled The Africa of Albert Schweitzer, written in 1948 by Charles Joy and Melvin Arnold. As I read it, my former childhood hero crumbled from his pedestal into mere dust when I realized that this great man, this humanitarian who believed in the reverence for life, held the African in low esteem. He lived in Africa, but unlike the one in whose name he came, he did not dwell or live amongst them. He lived in his own world, surrounded by likeminded, segregated from the African; the hospitals had wards and living quarters for Europeans and for Africans, separate dining halls, separated lives, living geographically near but poles apart.
Read online the book On the Edge of the Primeval Forest, Schweitzer's memoir of his medical missionary work in Gabon, here
---