Anne Bronte (born January 17, 1820) - British novelist, poet - Agnes Grey
Poem by Acton Bell
(pseudonym for Anne Bronte)
LINES COMPOSED IN A WOOD ON A WINDY DAY
My soul is awakened, my spirit is soaring
And carried aloft on the wings of the breeze;
For above and around me the wild wind is roaring,
Arousing to rapture the earth and the seas.
The long withered grass in the sunshine is glancing,
The bare trees are tossing their branches on high;
The dead leaves beneath them are merrily dancing,
The white clouds are scudding across the blue sky
I wish I could see how the ocean is lashing
The foam of its billows to whirlwinds of spray;
I wish I could see how its proud waves are dashing,
And hear the wild roar of their thunder to-day!

---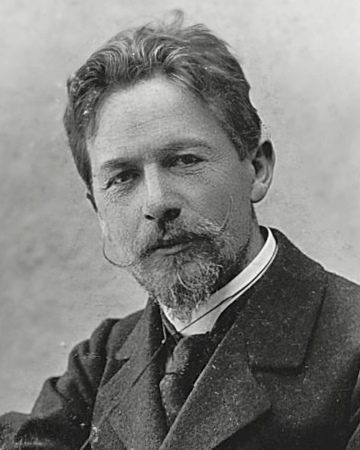 Anton Chekhov (born in January 1860; January 17 Julian (old) calendar or January 29 Gregorian calendar) - Russian playwright, short story writer - The Cherry Orchard (1904)
---
Benjamin Franklin (born January 17, 1706) – U.S. philosopher, statesman, historian – The Way to Wealth
Read about Benjamin Franklin's writings here
---
Brian Thomas Helgeland (born January 17, 1961) U.S. film director, screenwriter
Read the IMDB film biography for Brian Helgeland
Brian Helgeland discusses screenwriting here
https://guru.bafta.org/brian-helgeland-screenwriters-lecture
Brian Helgeland and Quentin Tarantino discuss film and screenwriting in this 2003 New York Times Roundtable discussion
http://www.nytimes.com/2003/11/09/movies/09ROUNDTABLE.html
Helgeland: It's a very complicated thing, adaptation. And it's a very different kind of satisfaction than you get from doing an original. It's easier, sort of, but also trickier. If you write an original, it's like you went in and dug a well and you hit oil. But an adaptation, it's like the oil well's on fire, and they bring you in to put the fire out and get it working again -- or something like that. It's like, here are these 18 problems that you need to solve in order for this to work as a movie. An original is always -- I just think it's closer to you. Not that they're not all close to you, but the original is more yours. It's your kid, as opposed to the adaptation, which is like having to raise your sister's kid from the time he was 10. With an original, you're not looking over your shoulder at the book.
---